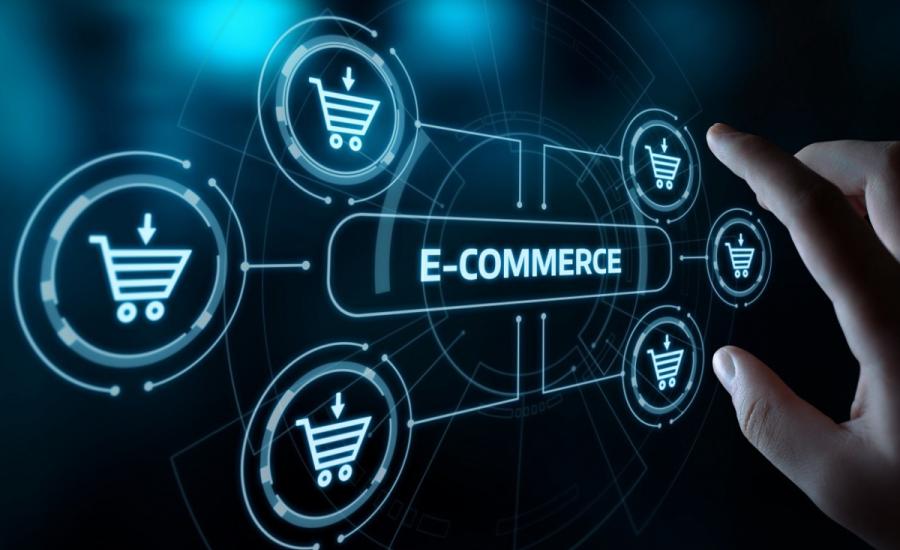 E-commerce Design and Development services are sure to push your business to the next level, squishing the struggle to join the demand and supply. Whatever the agency you choose, it must be fully empowered with several years of experience and specialisation in E-commerce Design and development.
Why E-commerce?
Electronic commerce, also known as internet commerce can be defined as the sale and purchase of goods and services through the electronic medium – the internet. The goods are supplied through shipping and the money is transferred through electronic mediums such as online payments, internet banking, coupons, or payment apps. Whatever is the activity, it is done only through the internet.
How is E-Commerce different from E-Business?
Where e-commerce is open to the dealing of goods and services through both physical and internet modes, E-Business is limited to its dealings only through the internet. E-business covers all the aspects of online transactions, e-commerce is subject only to the sale and purchase of goods and services.
Steps to launch an E-commerce business
To start an e-commerce business, first of all, you need to have an inventory, then a platform to showcase the products. You will be making your website your own selling platform or choose from the readily available e-commerce platforms and customize them according to your business needs.
Secondly, choose the payment gateways and shipping agencies your business will be dealing with. You will also be required to mention on the shipping page about the limitations and restricted areas of shipping. It covers a range of different types of other legal and disclamatory details.
Then embed plugins and extensions that may be useful. At this stage, you can also add marketing tools to the site.
Then just launch the business and bask in the glory of your growing business.
How many types of E-commerce platforms are there?
There are mainly two categories of E-commerce platforms on the basis of their design and development: Open Source and SaaS-based. The difference between the two is that the code of the open source software is open be tailored to an extent, depending upon the developer's skills, whereas the SaaS-based have a limit to their customization. SaaS-based is good for beginners and those who do not wish to meddle with the technical aspects and Open Source is good for those who have either technical knowledge or wish to outsource the technical part to some web development company.
What are some of the customizable e-commerce platforms/ websites/ solutions available?
There are plenty of them, however, a few are more in the trend and popular due to their ease of use. Below are some of them (there are many others as well) in random order.
Woocommerce
Shopify
Magento
Bigcommerce
Volusion
3Dcart
Wix
Weebly
Gumroad
Squarespace Commerce
Which Ecommerce platform should be used?
This is a totally subjective question. Although all of the e-commerce platforms allow customisation, still some features distinguish the other and here the competition begins. The size of your business, the number of vendors, the acceptable payment gateways, sign in and controls, order, and cart features and most importantly cost and feasibility define the right type of E-commerce platform.
Are ecommerce sites profitable, successful and legal entities?
They are very much profitable, make a lot of money and take your business to new heights if used properly. The legality of business and account may vary according to the prevailing laws. Most people create these e-commerce solutions with developed countries in mind, so they are very well functional and legal. However, your business details will remain the same as your physical address and each virtual address will not create a separate entity.
How can e-commerce help a business/ entrepreneurship?
It helps a business or entrepreneurship for maximum online visibility and further reach. It also reduces the stress on the door to door marketing and physical spaces for showrooms.
How can e-commerce increase sales?
With the increase in the number of people reaching the internet, the scope for visibility increases and thus sales will also eventually increase. There is no doubt that e-commerce increases sales for a business with the platform's proper utilization.
How can e-commerce be improved?
Most of the sites have the flexibility for plugins which can improve the features and functions of an e-commerce account.
How can e-commerce attract new customers and visitors?
As the online marketing taps into the outreached customers can attract more customers. Social media and digital marketing for the website can further enhance the reach.
How can e-commerce help to reduce inventory costs?
As the shelves are only virtual, the business does not require the upfront cost for a spick and span showroom. Besides, the entrepreneur can also manage his or her inventory according to the market trend and thus reduce the cost laid on unsold stock.
Do e-commerce sites have to charge tax?
The tax laws strictly function according to the laws of the state. However, mostly you have to pay only for the plans you choose on your platform or the cost of hosting. You will have to pay the rest of the taxes levied by the government in your usual business process.
Does e-commerce include mobile?
Every e-commerce solution serves to mobile users with improved and optimised designs. so you would most likely not miss the major part of the internet users on mobile.
Does e-commerce help SEO?
Many e-commerce solutions come with inbuilt analytics that help you understand customer behavior and thus you can manage your strategies. You can also provide relevant and helpful products on your site that will eventually optimize your site.
Can we list multiple vendors?
CS-Cart, Woocommerce, Magento, Arcadier, Yokart, Sharetribe, and many other platforms allow listing several vendors and deep grained control over which vendor can do what. You must read the terms and facilities listed on the official page of the platform for specific information.
What about the CMS?
Almost every E-com platform has a basic Customer Management System, however, one can upgrade the features according to the plan and other plugins. So it would be best to choose the most flexible platform for design and development.
How e-commerce has changed consumer retailing?
Currently, the ultra-modern businesses employ new technologies such as virtual reality and augmented reality. They provide their customers with a real-time shopping experience. Most realtors use display walls and screen caves. It will showcase their upcoming projects to the customers. It helps them visualize how the property would look like when finished. Similarly, many malls have their own VR app. It allows customers to walk through the aisles and select items as they were doing it in a physical form.